We connect business
with marketplaces
We connect business
with marketplaces









What we do
DoCommerce

STRATEGY

UX/UI DESIGN

INTEGRATION

STRATEGY
We advise on strategic investment decisions with the target of build, develop and increase your sales. We offer our experience transforming ideas into projects.

UX/UI DESIGN
We adapt the corporate branding of your business to sales channels. We apply the user experience to design services, improving client confidence and increasing conversion.

INTEGRATION
We centralize catalogue management, stock and orders. We facilitate product publication in the different sales channels. We automatise different processes in multichannel sales, reducing the costs.

CATALOG
Step up your visibility substantially and increase your business potential listing your products in different sales channels in a easy and quick way.

ORDERS
Order management centralization from different sales channels. Tracking information automation. Save time and money.

STOCK
Automatic synchronization of stock levels. We keep your stock up to date independently of the sales channel where the sale was made.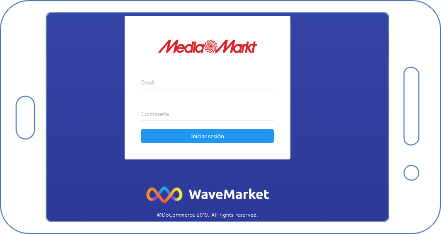 MediaMarkt
MediaMarkt has trusted in WaveMarket, our solution to connect chain stores with MarketPlaces.
We offered the following services:
eCommerce consulting
OnBoarding/Setup of 87 stores
Automation for publishing of listings
ERP and carrier Integration
Orders enquiry
Buyer and PayPal orders Identification
Recent customers